FAST & ACCURATE CALIBRATION FOR YOUR EQUIPMENT
Protec's Commercial Calibration Labs offer accurate and affordable NIST-traceable calibration services for most makes and models of electrical test equipment.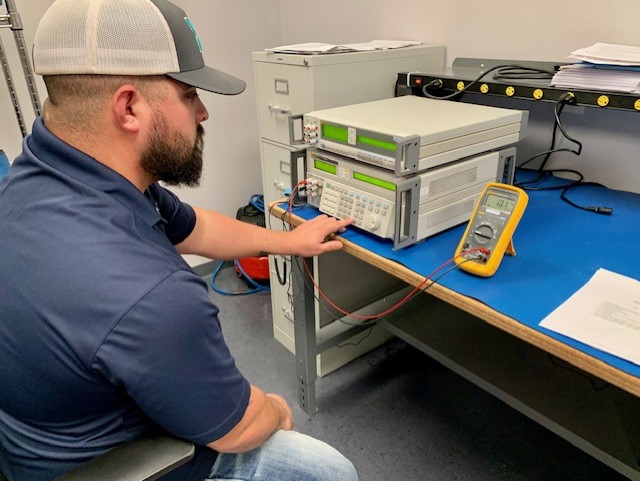 Protec provides expert electrical testing equipment calibration.
Protec's Calibration Labs offer accurate and affordable NIST-Traceable Calibration services for many makes and models of electrical test and measurement equipment.
Working in our multiple in-house laboratories, our qualified technicians will ensure that your electrical test instruments are working at peak performance and meet all manufacturer standards.  Quick turnaround is standard, with most equipment completed in 5 business days or less. 
NIST-TRACEABLE CALIBRATION FOR :
Expedited & Emergency Service
Just in case you need your calibrated equipment back in less than 3 days, we offer 2-Day and Next-On-Bench service.
Calibration Management Service
Need to be reminded when you equipment calibration is due? Get automatic notification so you don't miss your due date.
If needed, Protec can offer rental equipment so you can continue to work while your equipment is being calibrated.
WHAT CUSTOMERS ARE SAYING
The folks at Protec Equipment are top notch. Customer service is awesome. When issues arise, which they do in this profession, they are so quick to respond and handle things, even after hours. Awesome service and support indeed!
Pricing depends on the equipment needing to be calibrated and your time line. Please call or request a quote for the appropriate level of service below.
For Single Piece or Group of Equipment
For Single Piece or Group of Equipment
For Single Piece or Group of Equipment